Leaders' Summit Details and Schedule:
Join us August 24th and 25th in Gainesville for our first Leaders' Summit! We will be meeting in room #250 in the Florida Gymnasium building at the University of Florida (1864 Stadium Rd, Gainesville, FL 32611). This building is directly next to the Ben Hill Griffin Stadium. Check-in and breakfast will start at 8 AM Saturday and we'll get started by 9 AM!
1864 Stadium Rd
Gainesville, FL 32611

Florida Gymnasium
Parking is free on the weekends and there are plenty of parking areas surrounding the Florida Gymnasium. If this is your first time visiting Gainesville and the University of Florida campus, please leave a little extra time to find your way if you can. The best parking option will be in the O'Connell Center parking lot which has plenty of open spaces on the weekend. This is the large parking area outlined in orange below to the northwest of the stadium. Once you are parked just walk on the path leading towards the stadium (north side) and follow past the Gator Sports Shop. Continue following the path (it will veer right) and stay beside the stadium until you see a bridge going to a brick building (the Florida Gymnasium). We will greet you there!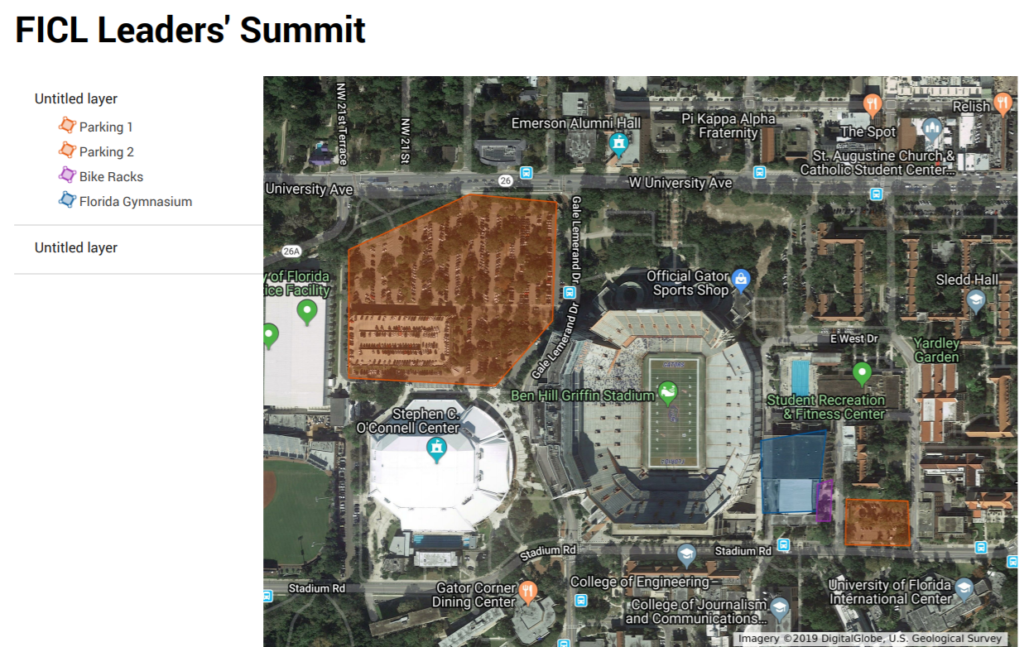 We will be doing on the bike training on Sunday afternoon and an optional group ride Saturday evening, so bring your bikes! Bike parking will be available on bike racks outside of the building, or better yet, in the actual gym on the first floor of the Florida Gymnasium building. Either way, please bring a lock for your bike! I'm sure it will also be hot so please bring sun screen, plenty of water for Saturday's ride and for the bike session on Sunday. You may want to bring bug spray as well…it's Florida.
We'll provide coffee and a light breakfast each morning.
Saturday will be a classroom day with an optional group ride once we wrap up. There will be a lot of great information so bring your favorite note-taking setup, (computer or paper and pencil), and record away. Attendees will be on their own for lunch but there are plenty of options within a short walking distance on University Ave. Sunday we will continue with classroom activities and then lead into our On The Bike 101 course for coaches. The bike portion will most likely start after lunch and will be outside. Hydrate and sun screen! Please click the image below to register!!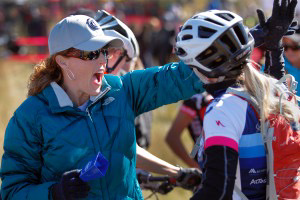 8:00-8:30
Check-in & Breakfast
8:30-8:45
Welcome & Introduction
8:45-9:15
Intro to NICA/League Update
9:15-10:00
Working with the NICA Student-Athlete*
10:00-10:45
Coach Licensing Levels and Registration*
11:00-12:00
Risk Management and NICA Safety Study Review*
12:00-1:00
Lunch
Podiumwear or League-Level Sponsor
1:00-2:00
How to Start and Manage An Interscholastic Cycling Team/Club In Your League*
2:15-3:15
How to Recruit, Coach and Work with Female Student-Athletes
3:30-4:30
Sponsorship & Fundraising
4:30
Wrap- Up/Group Photo
4:45-6:45
Group Ride
8:00-8:30
Breakfast
8:30-9:15
NICA Rulebook Essentials for Coaches*
9:15-10:00
Designing an Effective Practice Structure
10:00-10:50
NICA Event Ready (Race Day)!
11:00-12:00
OTB 101: Classroom A, B, C 's, Bike Fit, Clothing, and Gear*
12:00-1:00
Lunch
Podiumwear or League-Level Sponsor
1:00-4:30
On-the-Bike Skills 101 Clinic
4:30-4:45
Closing